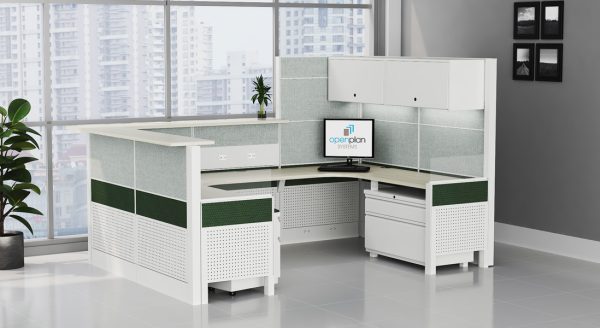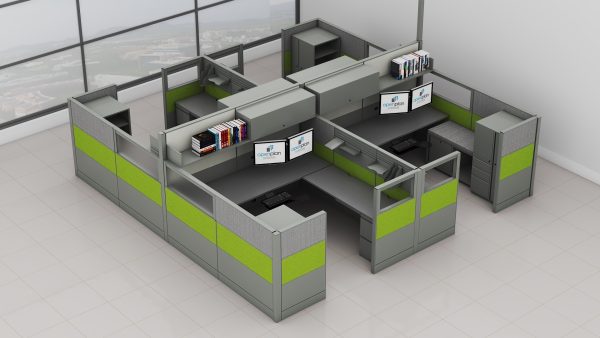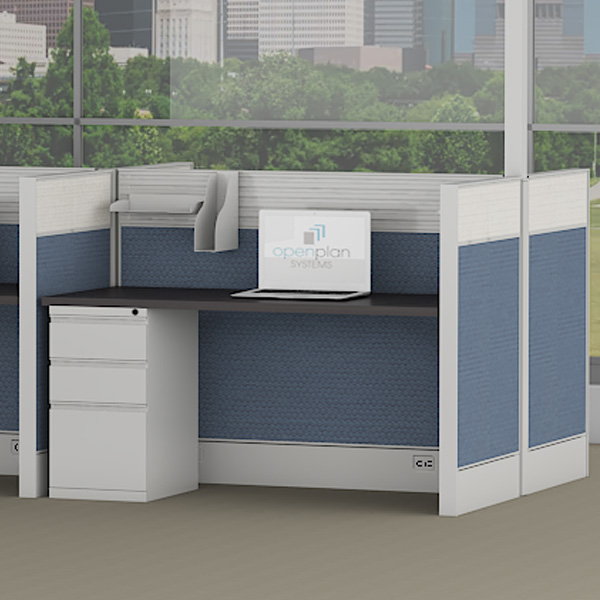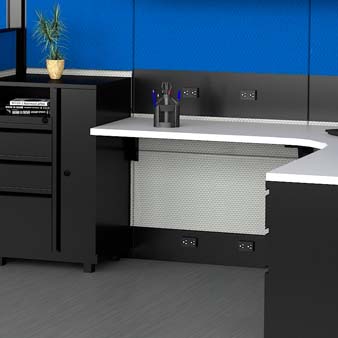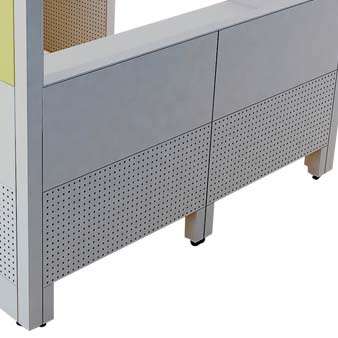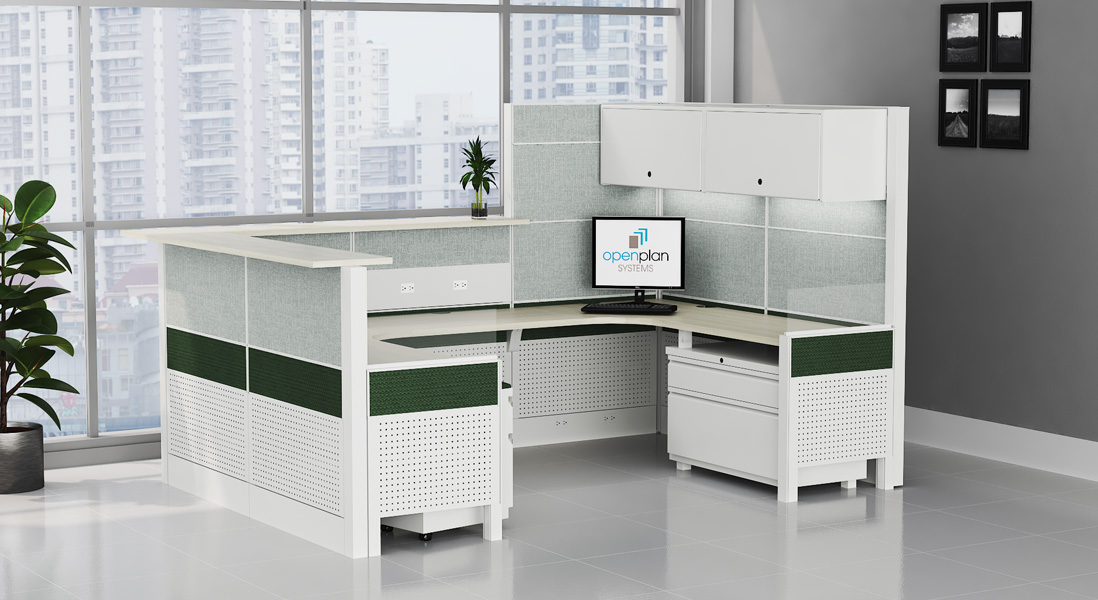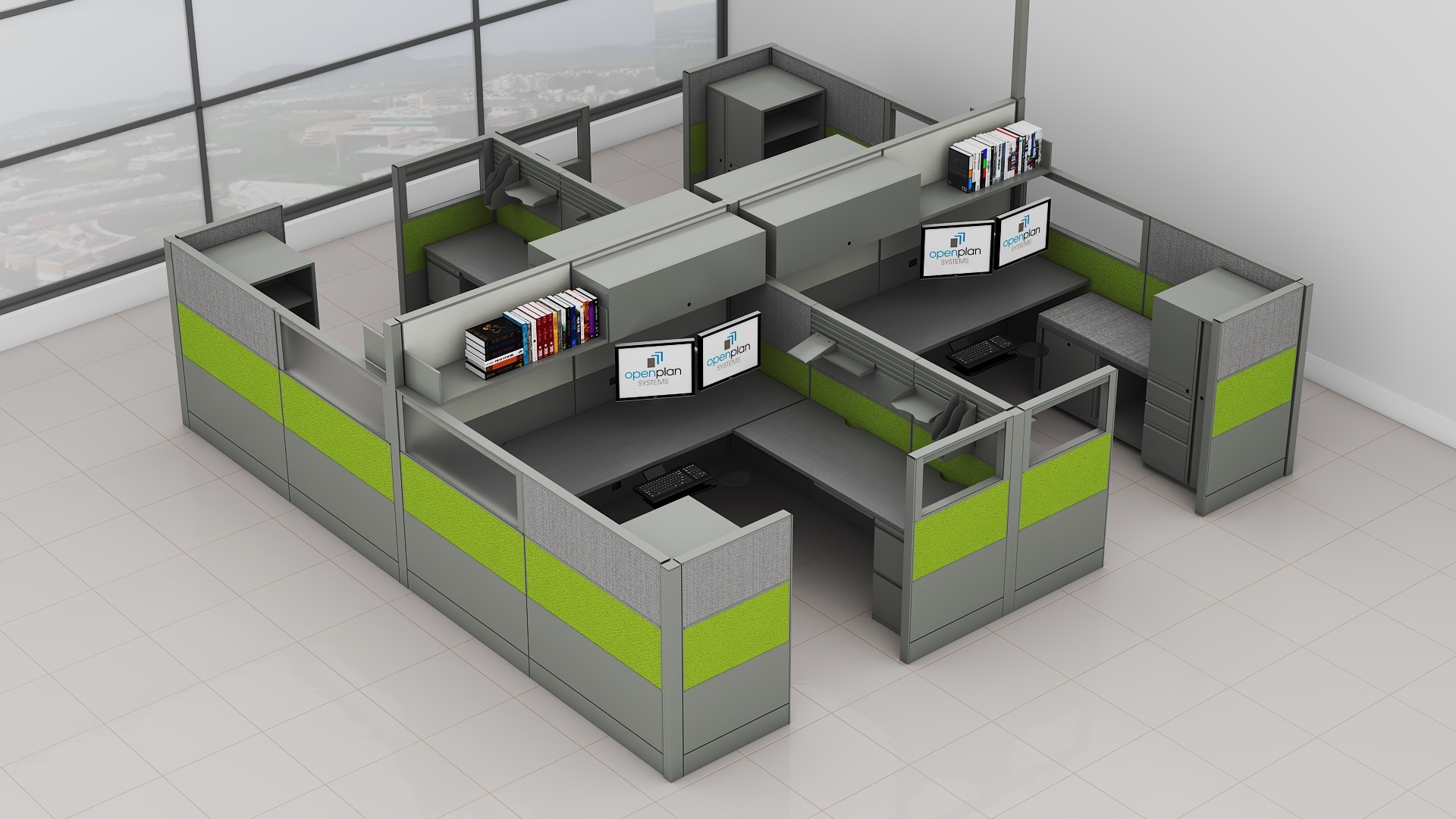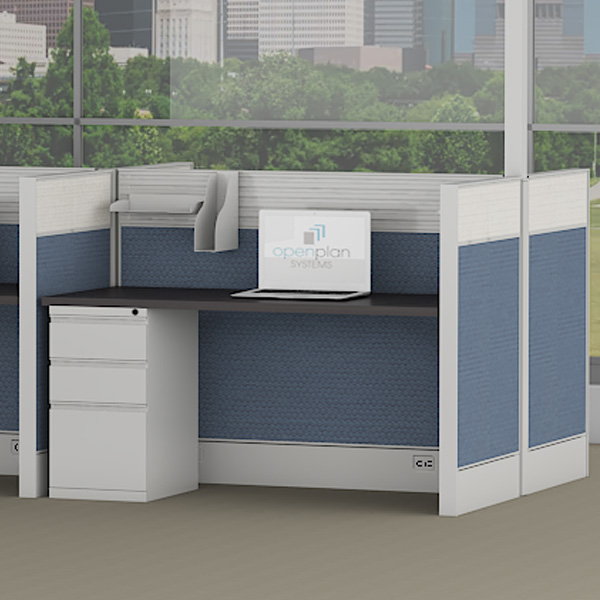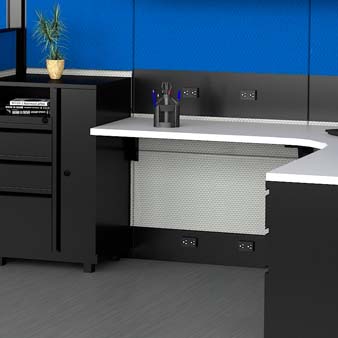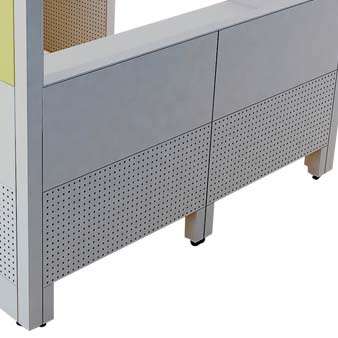 ---
Endless Customization
Open Plan's newest all-in-one system, Evo 2.5, is easy to assemble, stack and modify as needs shift in the modern workplace. Achieve a designer look at an affordable cost.
With Evo 2.5, you can choose from a variety of tile finishes to create a custom style. Flexible power options and open base panels are hallmarks of this system. It's frame and tile, refined.
---