Herman Miller AO2 Cubicles, 62″ high, 8×6 and 6×6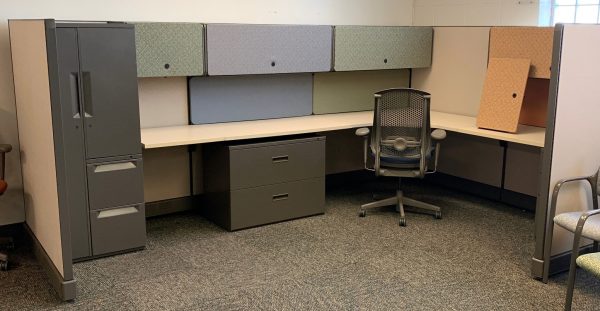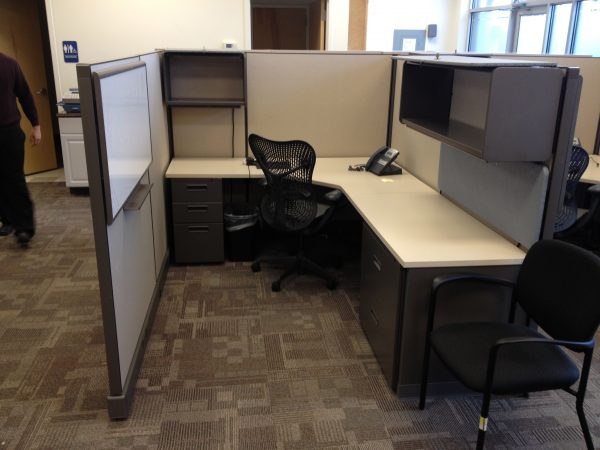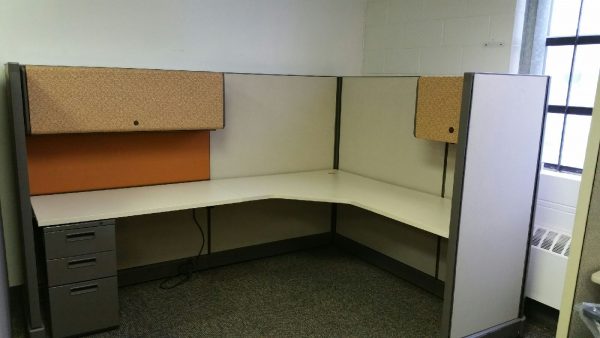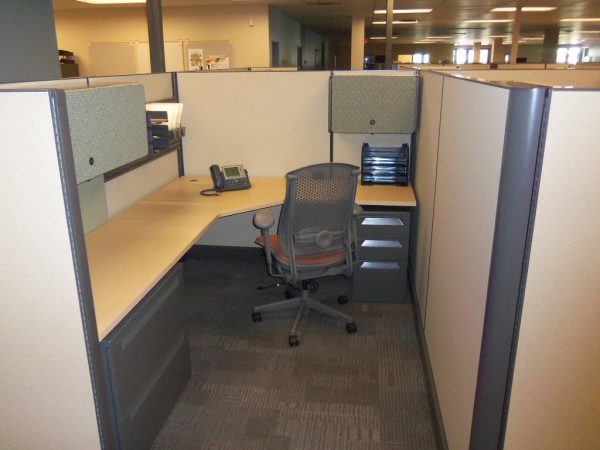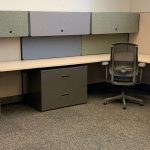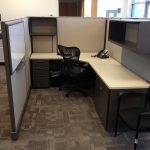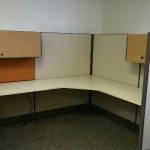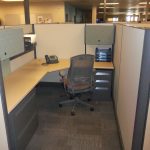 ---
Herman Miller AO2 Cubicle with 62″ high panels.  Panels are 24″ and 48″ wide which allow us to build stations that are 6×6, 6×8, 8×6 and 8×8.  Larger stations come with a BBF locking pedestal and a locking 2-drawer lateral file.  6×6 station would come with One BBF pedestal. Additional FF pedestal available.  Power down spine panels with base-in power feed or power pole.  Paint trim is MT (Medium Tone), Fabric is beige (Crackle), and worksurfaces are either Cream or Maple.  Product is in good as-is condition.  Panel fabric need cleaning.  Product is located in Cleveland Ohio warehouse.  Sample mock-up station available for viewing in Columbus, Ohio.  Pricing reflect 8 stations sold in an 8-pack with shared panels.
Picture shows 3 overhead flipper door fabric options.  Storage tower.  Stations is set up as a 8×12.
Quantity: N/A
Brand: AO2
Color: Beige
Condition: Pre-Owned
Height: 62"
Manufacturer: Herman Miller
Size: 6X6, 6X8, 8X6, 8X8
SKU: 3130
---