AO2 6.5×6.5 cubicles with 39″ high panels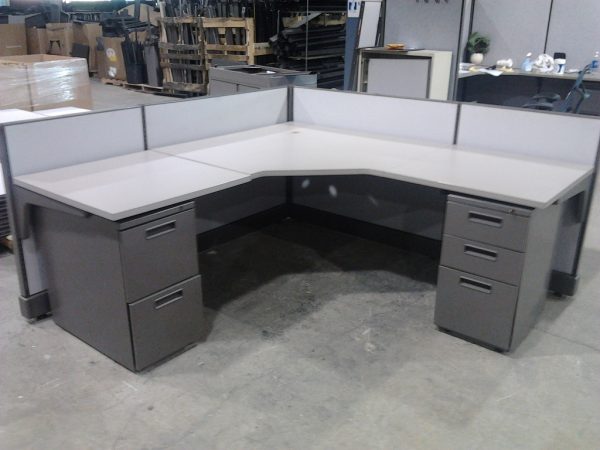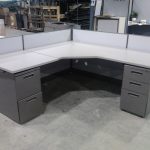 ---
AO2 6.5×6.5 cubicles with 39″ high and 30″ deep worksurfaces.  Gray fabric with light gray worksurfaces and MT trim and pedestals,  30″ deep worksurfaces.  Locking 30″ deep BBF and FF pedestals.  Good as-is condition with light cleaning.  base-in feeds and power poles.  Pricing is based on a single cubicle set-up in an 8-pack.  Delivery and Installation quoted separately.  Cubicles need light cleaning.
Additional sizes available: 8×8 and 48″ wide telemarketing
Quantity: N/A
Brand: AO2
Color: Grey
Condition: Pre-Owned
Height: 39"
Manufacturer: Herman Miller
Size: 30x48", 6.5x6.5
SKU: 3616
---